Sunday, September 10, 2017


Welcome Home Sunday

Fourteenth Sunday after Pentecost
Come Home to St. John's
By Beth Frolick-Rapson
It is back to school season. By the time you read this virtually every student will be back in class at their respective schools. School supplies have been purchased (and thoroughly labeled). First day of school pictures taken (and posted to Facebook).  And children will return to the routine of their classes, refreshed from the summer break behind them and the full potential of the year ahead. 
As I child I loved going back to school. I loved buying school supplies, getting my schedule, meeting my teachers and starting the fall sports season. I missed seeing my friends during the summer and I truly enjoyed the challenges and learning that a new school year would bring.
Nowadays, as summer ends and fall ramps-up, I get a little nostalgic and sad for the passage of another summer;  the end of another childhood summer. The older my kids get the more acutely aware I become of the speed with which time passes. I know there are only so many summer trips and backyard baseball games we'll get to play. I know I have far more things I want to do and places I want to show my kids than I will ever have time for in their childhood. With any change, like the change to a new season,  the start of a new good thing necessarily means the end of an old thing (whether good or bad). 
At St. John's this too is a time of change. It is a homecoming of sorts as we all come back to our regular routines and gather together as bible studies resume, Sunday School starts, practices for music groups pick up and all of the church "program year" activities ramp-up to full force. It is wonderful for everyone to reconnect after vacations and time away in the past few months. There is an energy and excitement in the air as we move forward into the new season with its full potential here for us. 
We also are in a transition of rectors, having said our good byes to Priest Lisa and eagerly anticipating the selection and arrival of our interim rector. Much like Back to School season, we don't know exactly where the path ahead will lead but together we will explore the potential path for our community and the exciting possibilities that will bring.
I invite you to come home to St. John's this Sunday to reconnect with those of us that have traveled this summer, join in on the events of the program year, and walk with us on our path ahead.
Transition

Update from your

Vestry
One of the many things for which we can all be grateful during our transition journey is that our Diocese has seen fit to draw us a map. Our process is guided by a comprehensive manual based on the past experiences and best practices of other congregations.
If you have not yet done so, we encourage you to take a look at this resource – a hard copy is posted on the bulletin board, or you can download your own copy
here
. 
If you've been following along (and it's not too late to start!), you know we've reached the section called Strengthening the Community. Our central task at this point is to call an interim clergy leader to walk with us until St. John's calls a full-time rector. We are continuing to make good progress on this step and hope to have more specifics to share with you soon.
In the meantime, we must be careful not to think that the responsibility for keeping the St. John's community strong will rest solely on the shoulders of an interim priest. All of us have a role to play in tending to the many ministries that define who we are and bring us together to reflect the face of Christ to each other and to the world.
Our ministry "portfolio" is vast: Christian education and music for all ages, lay worship leaders, acolytes, altar guild and Eucharistic visitors, a food pantry, a medical loan closet, outreach partnerships like Crossroads and so much more. If you're not already involved in one of these great endeavors, chances are there's a perfect spot waiting for you!
Now is the time to recommit to strengthening our community by getting involved. We invite everyone – not only those who currently lead one (or more!) of our ministries – to join us for the next Parish Council meeting on Sept. 12 from 7pm–8:30pm in the Gathering. Hear what's happening, share what's working and celebrate what's possible.
Your St. John's vestry members
Shelley Zalewski, Senior Warden
Liz Covey-Dwyer, Junior Warden
Beth Frolick-Rapson, Treasurer
Sherry Bass
April Cooke
Anne Dehne
Mark Eissler
Linda Griffin
Liz Needleman

SUNDAY HOLY EUCHARIST
8:00 & 10:00am
We welcome the

Rev. Christine Humphrey

on Sunday as our guest celebrant and preacher.

 




SUNDAY NURSERY 
(infant-age three)
is open year-round 9:30-11:30am. The nursery is located in room 2 in the Sunday School hallway.


WEDNESDAY PRAYER SERVICE
Resumes Wednesday, September 13
After a summer recess, we are again offering a mid-week opportunity to gather and pray for the needs of those in our parish, our community and the world. Beginning on September 13, join us in the sanctuary at

10:30am

, following the women's bible study.
SUNDAY SCHOOL WELCOME RECEPTION!
SUNDAY, SEPTEMBER 10

Join us as we kick-off SJP's Sunday School year on Sunday, Sept. 10 at

9:30am

with a continental breakfast reception in the Gathering. Meet teachers and other parents, pick up information for school year and register your child.

Children will be in classrooms making crafts during service and rejoin their family in worship at the time of the Peace.
Beginning 9/17 Sunday School will begin at 9:45am weekly.
If you are unable to attend Welcome Sunday or would like to register ahead, you may register online.
ADULT & YOUTH SUNDAY SCHOOL VOLUNTEERS STILL NEEDED!

There are 3 ways for you to volunteer:
1) Use the Sign-Up Genius to choose the dates you wish to help (click here).
2. Register online-you will be scheduled you as have requested (click here).
3. Or email Jayne Watson, Director of Family Ministry if you would like more information.
"NEW" JOYFUL NOISE YOUTH CHOIR
KINDERGARTEN-8TH GRADE


FIRST REHEARSAL
SUNDAY, SEPTEMBER 17


All youth are invited to participate in the SJP Joyful Noise Choir, our youth music session at 11:15- 11:45am following the service every Sunday in the Music Annex. This program is aimed toward bringing music to our youth and connecting families. For more information, email Jacob Carroll, our SJP Music Scholar.

The youth choir will sing during special services throughout the year. Below are fall performance dates (some tentative):


Sunday, Sept. 10 -

All youth, parents and VBC kids are welcome to join us in the Gathering at 9:30am to review our VBC music and sing at the 10am service.


Sunday, Oct. 29 ~

Pipes Spooktacular Concert
Sunday, Nov. 5 ~All Saints Sunday


Sunday, Dec. (TBD)

~ Advent/Christmas Music
CROSSROADS SOUP KITCHEN
SUNDAY, SEPT. 17
A team from St. John's will be going to Crossroads to prepare and serve meals. Here are ways you can help:



DONATE COOKIES

~ the cookie bin is in the front hallway. Store-bought or home-baked

appreciated.


SERVE AT CROSSROADS IN DETROIT

~

we'll be preparing and serving chili, hot dogs & cookies.

We are still in need of more volunteers! See the sign-up sheet on the bulletin board for more information.

Questions? Contact Dick Bass at 248-245-4560.
This study, led by Becky Nickels and Laurie Pocock, will begin a study of the Book of Acts

this fall.

No materials needed but your bible.
WEDNESDAY WOMEN'S  STUDY SEPT. 13 at 9:00am


This study, led by Beth Wideman, will begin a study of Mark

this fall. Author N.T. Wright will walk us through Mark. Order a copy of the book online at Amazon or Christianbook.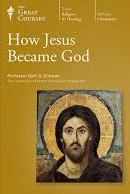 SATURDAY MEN'S  STUDY
SEPT. 9 at 7:30am


The Men's Study Group begins the day with bagels and coffee at 7:30am, then at 8am they watch a DVD and end with discussion. They will begin a study of How Jesus Became God this fall.
ONLINE GIVING IS
EASY & SECURE!

Online giving is as easy as paying your monthly bills via EFT! Choose recurring or one-time donations. Especially during this time of transition, it is a perfect time to set up your automated and recurring donation. Just

click here

and then click on

+ Create An Account
to set up.

St. John's Episcopal Church
574 S. Sheldon Road
Plymouth, MI  48170
734-453-0190